We are currently closed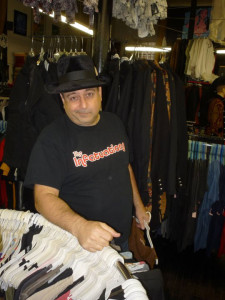 UPDATE: It's Happening!
Dan is working towards opening a new and improved Showtime Clothing!
Stay Tuned for more information , location, and opening date.
---
After Dan's much needed and well deserved vacation, he decided he's having too much fun!
Currently, there is no definitive date for re-opening Showtime. Dan is continuing to explore his options, beach side parks, and cuban restaurants, all while regretting leaving the copy writing to his web guy.
This is not the end of Showtime Detroit, it is a longer than anticipated pause while a better long term business plan can be properly developed – while sampling bar-b-que throughout the country.
Showtime Clothing is Detroit's premiere rock star clothing store. If you want the style and attitude with exceptional service, come meet Dan at the world famous Showtime Clothing in Detroit.