M1 Rail Construction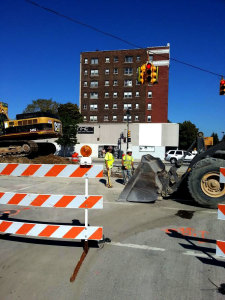 Despite 25 years in business, Showtime Detroit is having to close its current doors due to the triple whammy of:
1. The upcoming I-94 expansion
2. That project's accompanying utilities excavation and relocation
3. The M-1 tram project on Woodward
The goal to crowd sourcing project is to help Dan and Showtime find a new location so its tradition of serving the entertainment community and beyond can continue for years to come. Funds raised by this campaign will also go towards a grand reopening party.
Showtime Clothing